Remember Buddy?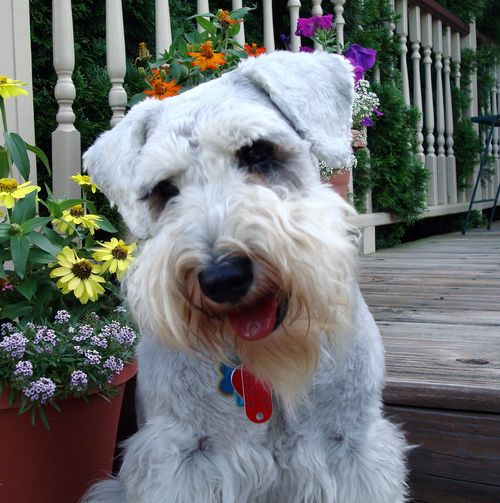 When we left for Ohio last month I think I was almost more excited about seeing Buddy than I was about seeing my parents.  Heck, I'd seen them in March.  Just kidding.   And Matt had never even met him even though, after the long and frequent Skype chats we had while I was living with Mom and Dad and waiting for my visa, it seemed like he had.  Buddy was so excited to see us, too, and showed it by running out to greet us and peeing all over the drive way! 
My brother and his fiance brought their dogs up from New Orleans that first weekend and it was doggy paradise for Buddy.  He loves being around other dogs and just about wore himself out running around the yard with his friends.  My parents had been talking about getting another schnauzer pretty much since they got Buddy last summer but it wasn't until this spring that they went to see a litter born to a local breeder and fell in love with a little liver colored lump of love.  A couple of weeks ago, Buddy's new friend was finally old enough to settle into his new home.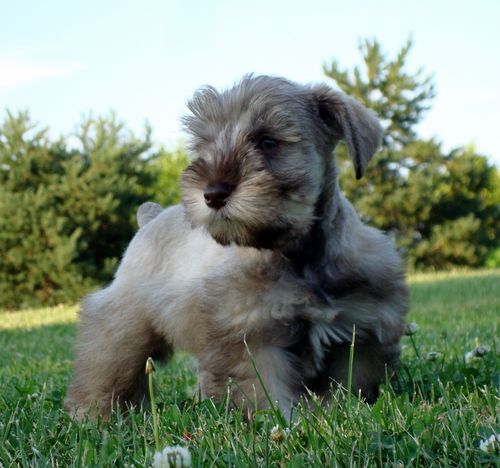 This is Kidd, the newest miniature schnauzer member of the family!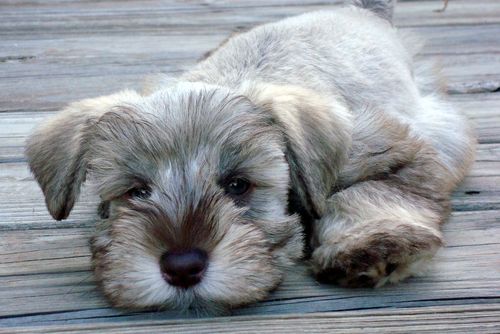 And this is THE cutest picture I've seen of him yet.  Eep, so adorable!