Thanks for all of the suggestions regarding the fate of the little green sweater.  I'm still deliberating but will let you know the outcome soon, I'm sure!
In the meantime I picked up another sweater that I'd started awhile ago but sent to the naughty corner due to ginormous holes under the arms.  This time I was able to pick up the arm stitches with only small holes that were easily closed up so it's finished and blocking on my big pink yoga mat.  As overcast as it is here, it might take a week for it to dry....
I have something else fun to talk about, though.  A couple of weeks ago I sent out my first two Postcrossing postcards - one to Colorado, USA and another to St. Petersburg, Russia - and yesterday I received my first!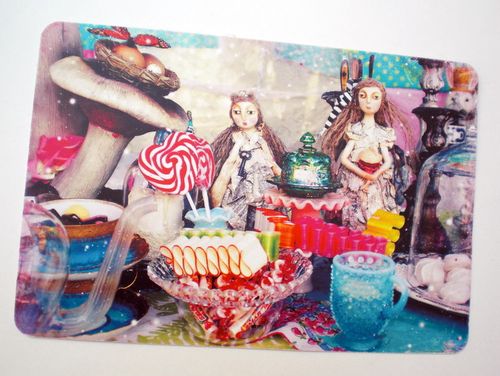 This card came from Germany - isn't it beautiful? 
If you haven't heard of Postcrossing this is how it works: you sign up for free on their site and request and address (up to five when you first sign up).  They'll send you and address as well as a code that you write on the card.  Once your card is received and the code is registered, they send your address to someone and you get a card in return from some mysterious location.  I definitely need to start a postcard stash so that I can request more addresses- it was so nice to get a real piece of mail yesterday!  Although, we have been getting a little more real mail than usual since my parents have started sending us a baby card a week.  It's been really nice since we're so far apart.  Granted, reading them makes me a little teary but we have them lined up on the mantel and seeing them everyday makes me really happy.
Speaking of things that make me happy - we went to Fisherton Mill for tea yesterday and managed to glimpse this bit of cuteness on the walk home.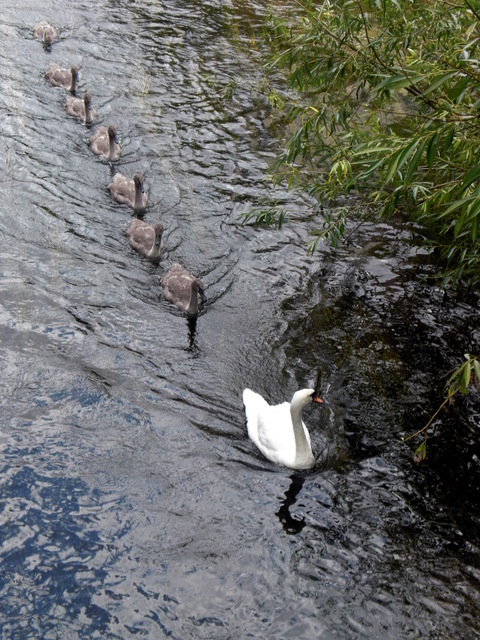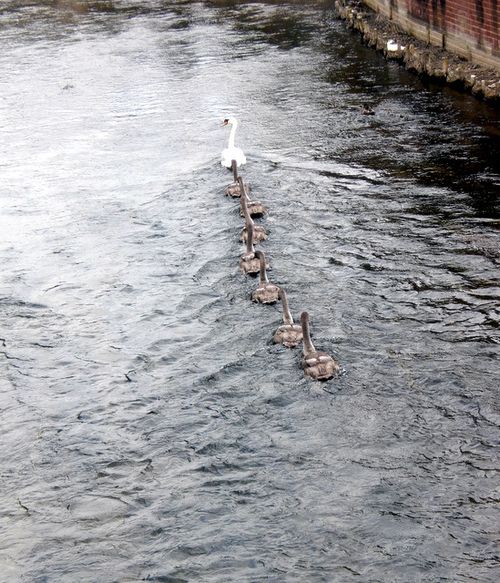 This mother really has her wings full.  It was really cute to hear them chirping to one another as they passed under the bridge.