...a lot.  Toss together boredom, sadness and depression with a heaping helping of I Miss My Husband! and you get a very large serving of knitting (and a wee bit of crochet thrown in for fun).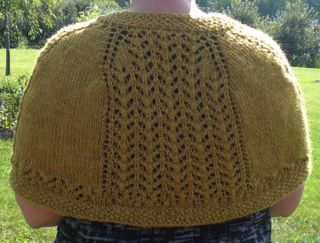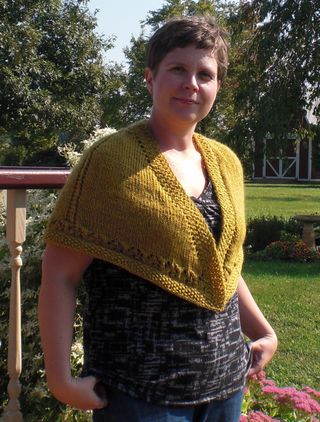 Summer Lace Shawlette
Cascade 220 Heathers #9564/ size 10 needle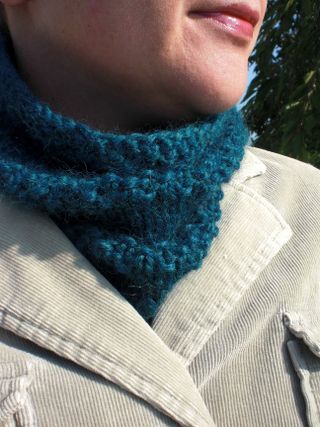 Misti International Chunky #701/ size 10 needle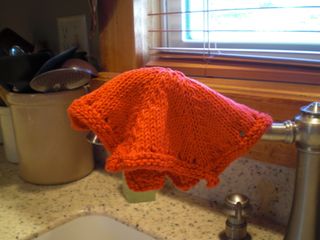 Mason Dixon Washcloth
Good old Peaches and Cream kitchen cotton/ size 8 needle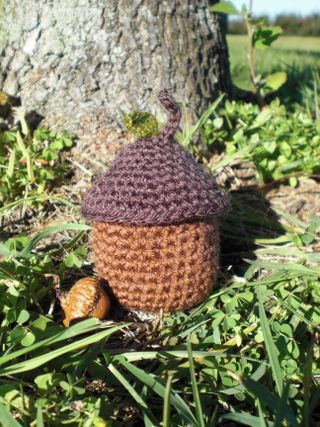 Woodsy Acorn Pots
Vanna's Choice Solids/ size E hook
I made this to add to a package for Matt and filled it with leaf shaped love coupons.  Awww.
To add to the knitting maddness, I knitted a Shalom Cardigan this weekend while watching almost all of season three of Gilmore Girls and will post pictures after I pick out a button tonight.  Also, I'm halfway through an Amelia Earhart Aviator Cap with the leftover Cascade from the shawlette.  And I want to crochet a Little Acorn Project Bag from the Vanna's Choice leftover from the Woodsy Acorn Pot.  
I'd much rather, though, that my visa showed up and I could go home and forget about knitting for a little while (although the yarn for a super cute bag and the beginning of my February Lady Sweater are both already there [I, kind of unfortunately, had Matt take the FLS home in his suitcase]).  We found out a week or so ago that I'm not actually waiting for an email saying, "We're sending your visa!" (at least I hope that's what it'll eventually say).  Nope, an email letting us know that they've started processing it has to come through first.   We're coming up to week twelve which is the longest they say it should take.  I'm not relying on that tidbit of news, though, because summer is prime visa application time and we had that week of IT upgrades but I do have my fingers crossed that we'll hear something before the end of the month at least. 
Today would be good to hear something, though.  It is our three month anniversary after all....