I have a lot of things to post but haven't been able to take photos yet so instead you get this...
STRANGE THINGS MY DAD ATE

WHILE IN CHINA LAST WEEK
Let's start simple.  Calamari may not be strange with a capital S but the presentation is kinda gross and I have no idea what that white stuff is it's, um, swimming in.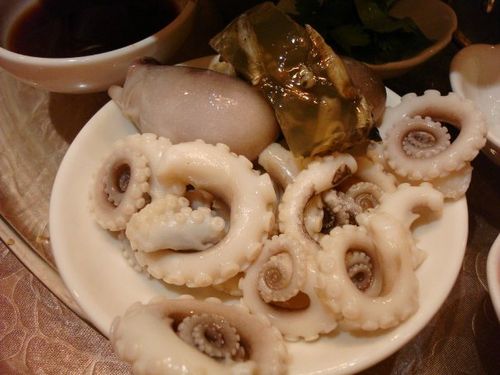 More calamari.  This time in gelatin with sea worms.  Yuck.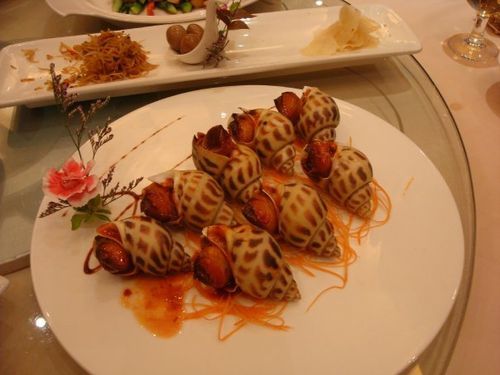 Conch.  I think this is actually very visually appealing.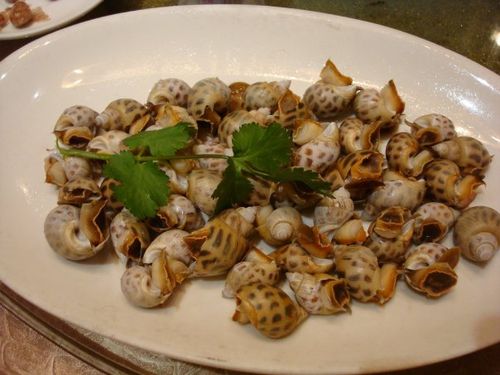 Snails.  No, thanks.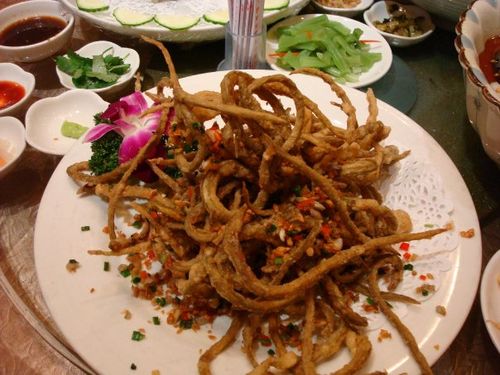 This is my favorite - fried baby sea snakes! 
Now I know someone is going to tell me that they either love baby sea snakes or that calamari in gelatin is deeeee-licious....