I've been here since the end of September and, until Monday, we'd hadn't been to Oxford to see Matt's dad and stepmom.  I also finally got to meet one of my sisters-in-law on that side of the family - the other is in Spain for a year.  After breakfast and a little catching up, Matt's dad dropped us off in town where we wandered around for a little while.  The Ashmolean was closed and Matt wasn't feeling well so we just did a little shopping - we'll save the museum and touristy things for another day.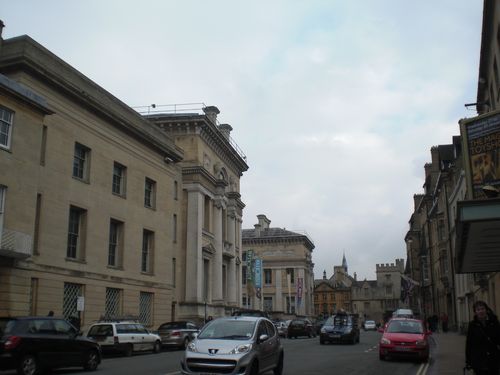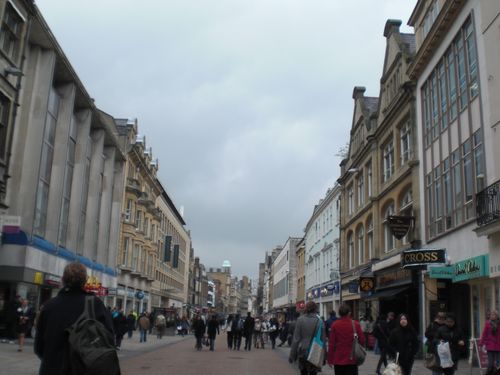 We also stopped at The Jericho Cafe where Matt's dad recently ran into Mark Haddon who wrote The Curious Incident of the Dog in the Night-time and Thom Yorke from Radiohead [not on the same day, of course]).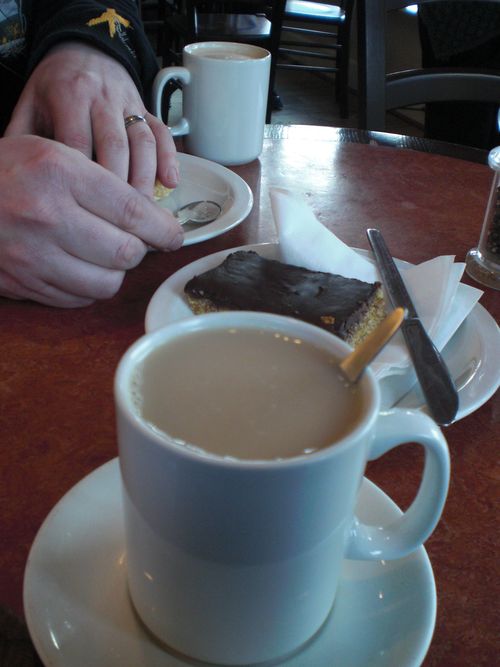 I am so topping my next batch of flapjacks with chocolate ganache.
One of my favorite places was the Blackwell bookshop - three floors full of books.  There's a knit group that meets up there for lunch on Wednesdays, too, so I might tag along with Matt to work one Wednesday soon and check it out.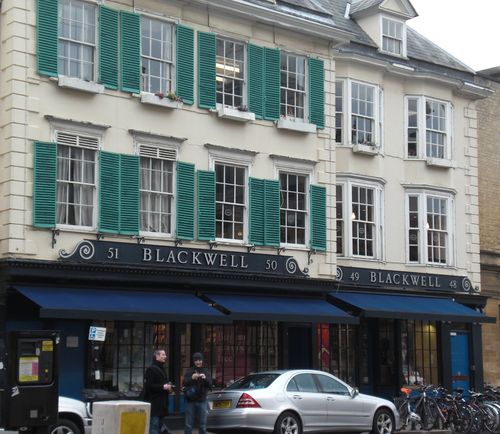 I had crocheted this little guy the night before but until we got home he was nameless.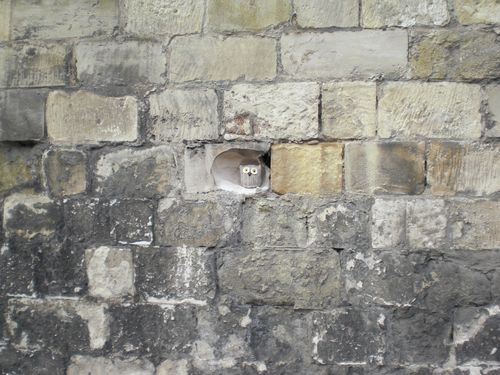 I think Blackwell is perfect for a bird with a bookish reputation.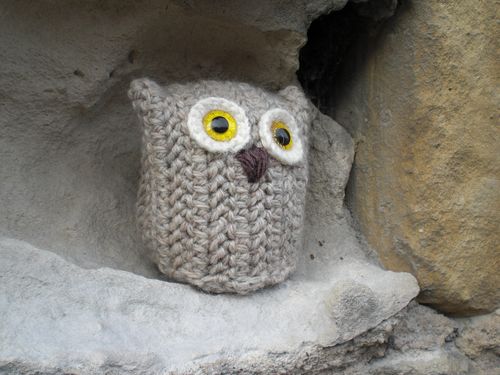 Percy the Owl pattern crocheted with an E hook and random yarn.