Thanks for all the anniversary and baby boy wishes!  We've been doing a lot of baby shopping over the past few days and the dining room table is currently heaped with cute little outfits covered in puppies and monkeys.  We have quite a few things in blue but brown is really popular now, too, which I love.  We might have even already found our "coming home outfit".  :)
But today I wanted to show you my favorite gift so far: little woodland creatures by Chris that are perfect for our woodland theme nursery!
Look!  A squirrel!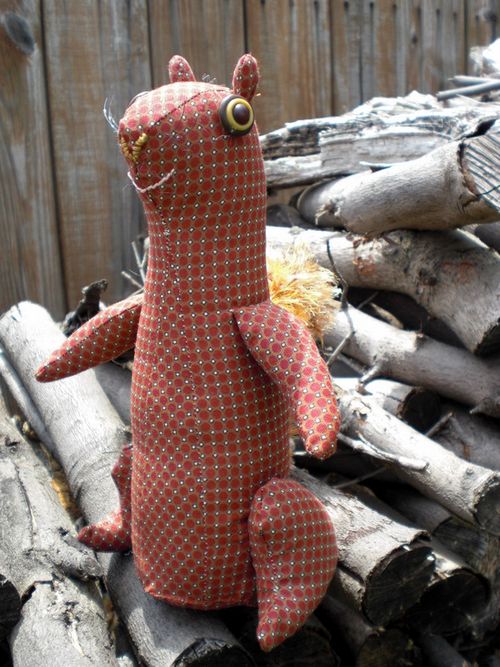 How cool is he?!  Check out his tail!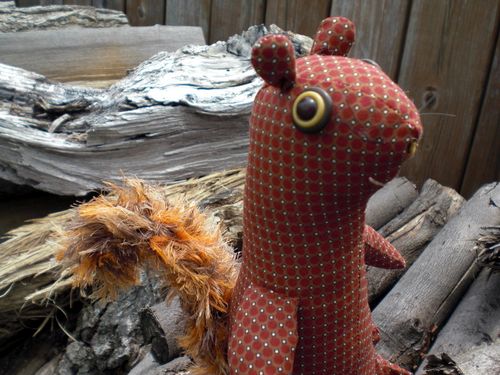 And here's his little friend the turtle...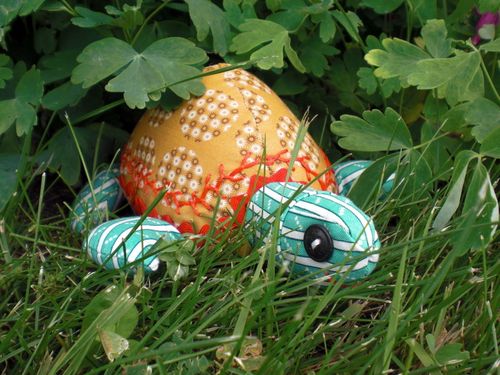 I love the print choices.  They're perfect for the shell and skin.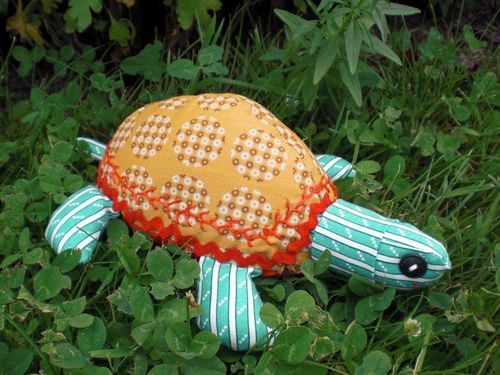 I can already tell our little boy likes them as he's been kicking me like crazy as I've been playing around with these photos.  :)
And there's more!  Chris also made these gorgeous, colorful bibs.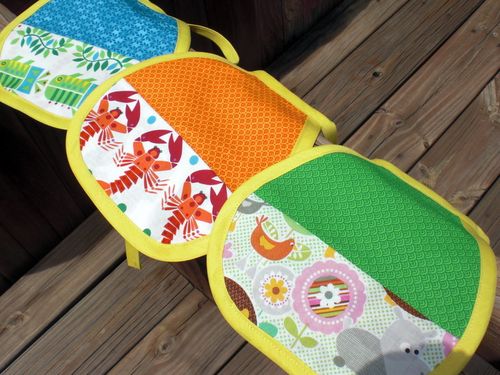 Note the hippo down there in the right hand corner!  For some reason all of these remind me of going to the beach.  Maybe because it's so hot here that a dip in some cool water sounds like the best thing in the world....
Thanks again, Chris!!