Salisbury seems to randomly set up fairs/fetes in the market square. Yesterday I felt as if the giant slide were giving me a little reminder when it comes to getting ready to head to the hospital...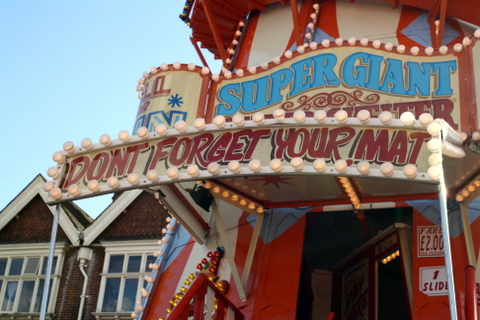 Doubt this will be a problem - especially since I've yet to learn to drive on the left!
And there's no sign of our little acorn, unfortunately.  I'm fit to burst, though, and starting to actually look forward to being induced next week...