The presentation of the little acorn earrings Matt bought for me from lillyella on Etsy was 100% blog worthy.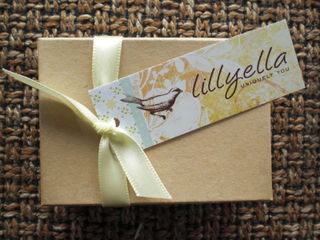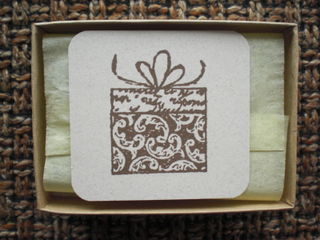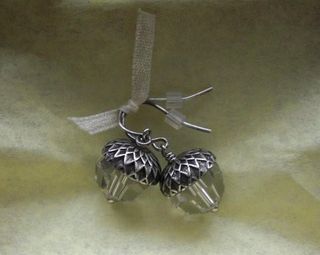 I was especially impressed that the cuteness didn't end when I came to the little envelope that held the earrings - nope, it carried on inside in the form of a cute little ribbon tying the two together. 
I'm 99% sure these will be my wedding earrings - espspecially if I find a dress in the style I'm looking for: less dressy/gowny, more summery.   We're finding lots of little, almost secret ways to incorporate acorns into our day.  Most recently, Matt found an acorn windchime to perhaps put in the tree under which the ceremony will take place.  We wanted to hide a few in the branches and then send them as gifts to our parents after the ceremony.  We're testing one first, of course, because, you know, we'd like for everyone to actually hear us exchanging vows. 
And, yes, for those of you who don't read this from a feed, I really did add one of those wedding countdown thingys there on the right.  Why now?  You (hopefully) only get married once, right?