When I came around the corner today I spotted something  sitting in the tree outside of my apartment.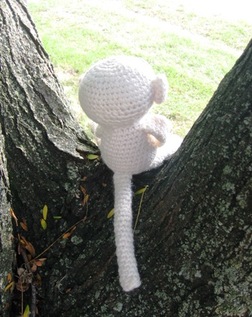 It was my friend Mesmer the Little White Monkey!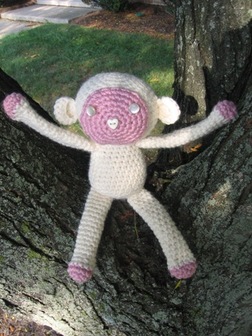 He was just waiting for me to get home as his family had dropped him off on their way to Georgia for a little alone time.  I must have missed their letter; I had no idea he was coming.  Luckily, Mesmer enjoys watching traffic so he was content to hang out in the tree and watch the cars go by.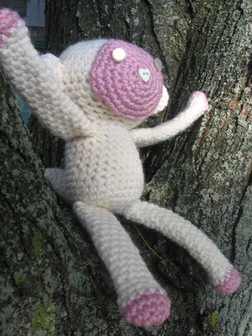 Right now I'm going to go pour the little guy a bowl of monkey chow.  The amigurumi book I've been waiting for, Amigurumi! Super Happy Crochet Cute finally came in and I'm dying to sit down and take a closer look at it - the quick flip through in the car doesn't count!