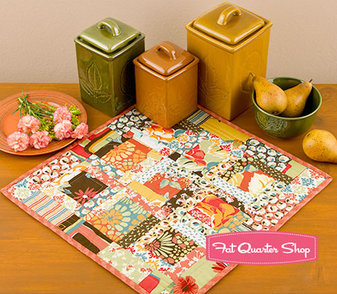 For almost two years I've wanted to learn to quilt.  For Christmas of 2006 I asked for a gift certificate from my grandma so that I could stock up on quilting supplies.  My mom, who's a quilter, went with me to pick things out.  I was set.
Never ever started a quilt.
Today I came across this quilt kit by Urban Chiks.  The fabric choices are beautiful and it's only $24...it may have to be my next "I Really Don't Need to Buy This" purchase. 
Speaking of spending money, I'm feverishly awaiting the call to let me know my amigurumi book is in....