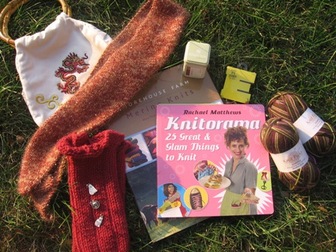 Awesome, isn't it?  A knitting tote, a knit bias scarf, frilly armwarmers, stitch markers, sock yarn, posties 'cause E is for Emily (or Excellent - whatever), strawberry black tea (I love strawberries and can't wait to try it), Morehouse Farm - Merino Knits by Margrit Lohrer and Knitorama by Rachael Matthews.  Both books are awesome but about Knitorama she said, "The only thing I made a conscious match to was the Knitorama book; that seemed like you."  Totally!  Such cute kitschy patterns - I can't wait to try a few of them out.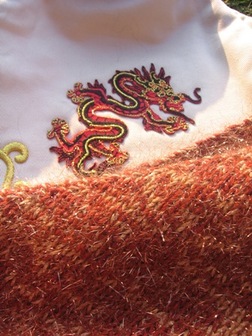 A close up of the scarf and tote.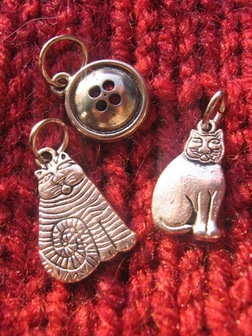 Kitty stitch markers for Dainty Kitty.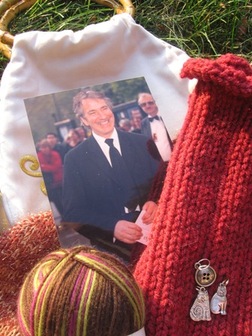 So, again, a bazillion thanks to Kim for running such a fun contest and putting together such a great prize package.  And smooches to Alan for being so damned handsome! 
(She sent the photo with her note - isn't that cute?)